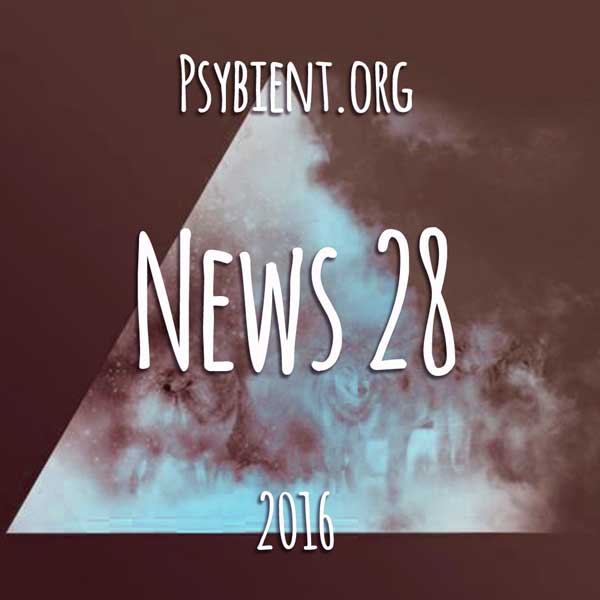 Hi guys,
I decided to take over the duty of posting the weekly polls so that Maia can focus on finishing up her dissertation, let's show her some love for her efforts!
On to business as usual:
I invite you to discuss and highlight the music releases that have been announced this week in psybient.org news. You are very welcome to vote for your favourite, most 'interesting' album(s) and/or share your impressions and thoughts on the music.
Embedded players for each release are under the spoiler - click 'show' below to display them. For previews of non-Bandcamp releases, click on the link.
Results for last week (these are the results after one week of voting - you can still vote and comment on this selection - click here!):
1st:
Experiments In Silence - Encrypted Transmissions [ Self Released ]
2nd:
Ascendant - Meridian [ Synphaera Records ]
AtYyA - Depth Perception [ Self Released ]
Hinkstep - A Generation Lost In Space [ Utopic Vision ]
Nü Tao - Future Geisha [ Spaceradio Records ]
Pangani - In The Moment [ Self Released ]
Risingson - Predestination [ Digital Whomp ]
Woob - Ultrascope: Deluxe Version [ Bigamoebasounds ]
To see all releases of 2016 so far, visit the Releases Table here!
Edited by timeisart, 25 July 2016 - 12:46 AM.
changed Heavenly Father to bandcamp link